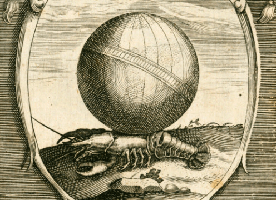 Emblematica Online
Resources for Emblem Studies

Welcome!
The
Emblematica Online
project is digitizing two of the world's largest and most important Renaissance emblem book collections, thereby establishing a digital subject library shared across two institutions, the
University of Illinois at Urbana-Champaign, USA (Illinois)
and the
Herzog August Bibliothek, Wolfenbttel, Germany (HAB)
. A collaboration between the HAB, the
Illinois Department of Germanic Languages and Literatures
, and the
University of Illinois Library at Urbana-Champaign
, the project aims to digitize, index and build a new portal providing integrated access to our digitized emblem book collections and eventually those of other major emblem book collections worldwide. The project will serve as a prototype for similar digitized image-text related projects in the humanities. In 2009, the project was jointly funded by the
National Endowment for the Humanities (NEH)
in the U.S. and the
Deutsche Forschungs Gemeinschaft
in Germany under, the "Bilateral Digital Humanities Program," to present emblem books in an innovative digital environment and to develop a sustainable, production portal for a key genre of Renaissance texts and images, replacing the prototype OpenEmblem Book Portal developed at Illinois several years ago (no longer available). To fulfill the project goals, Illinois and the HAB have been working on three constituent activities: 1) Emblem book Digitization: the complete digitization of two emblem collections of world-wide prominence; 2) The German Emblem Book Databases: the creation of extensive metadata with broad functionality for the German emblems of both institutions; and 3) The OpenEmblem Portal: an open access research site incorporating book-level metadata from emblem digitization projects worldwide and emblem-level metadata from both institutions. More information about this project can be found in the
About the Project
page.